Honoring Retiring Teachers Lee Ann Van Benten and Tony Schmoll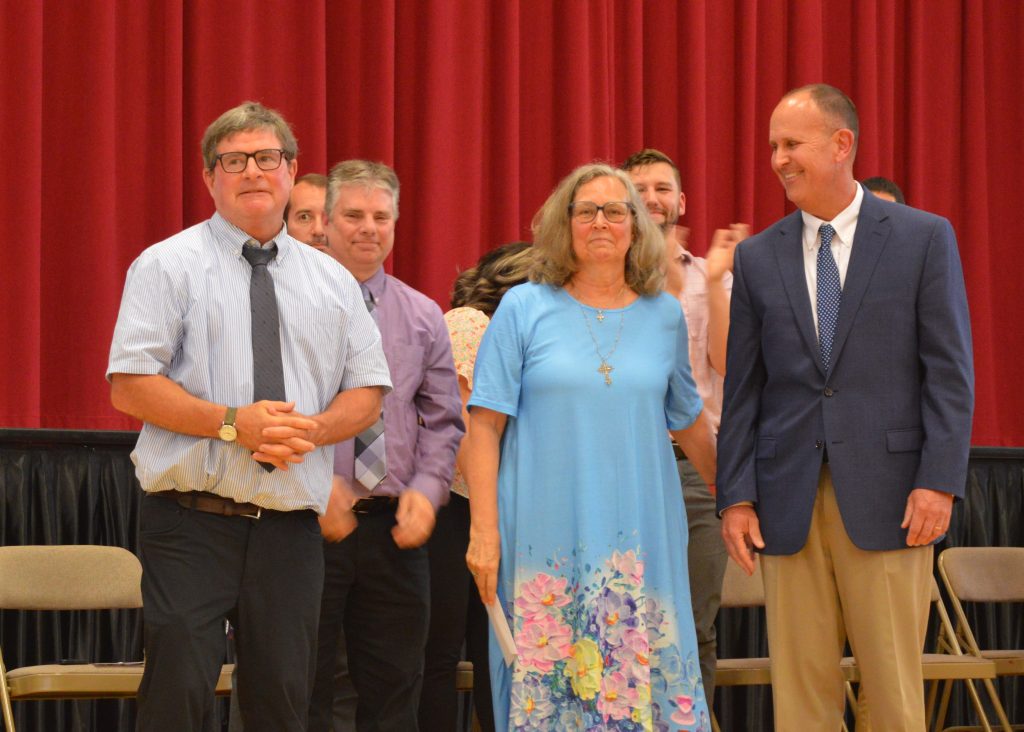 As the 2022-23 school year comes to a close, Scecina Memorial High School bids farewell to two beloved educators, Mrs. Lee Ann Van Benten and Mr. Tony Schmoll. They have dedicated their lives to shaping the minds and hearts of countless students over the span of their teaching careers.
Mrs. Van Benten has been a dedicated learning differences teacher, helping students with unique needs reach their full potential. Her commitment to her students' success has been unwavering, and her compassionate approach has made a difference in the lives of many.
Mr. Schmoll, a Scecina alumnus from the Class of 1977, has been a talented English teacher and a beloved coach of the football and wrestling teams. He has instilled a love for literature in his students and has inspired them to strive for excellence in all areas of life.
Both Mrs. Van Benten and Mr. Schmoll are not just outstanding teachers but also true ministers. They have dedicated their lives to Catholic education, embodying the core values of faith, hope, and love in everything they do. Their unwavering commitment to the intellectual, moral, and spiritual formation of their students has left an indelible mark on the Scecina community.
At the senior awards ceremony, Principal Dellacca and President Therber presented retirement gifts to Mrs. Van Benten and Mr. Schmoll in appreciation for their years of service. As they retire, we honor and thank them for their contributions to the Scecina community. They have truly been builders of bridges, not walls, and have believed in the God-given dignity and potential of every student they have encountered. Their legacy will continue to inspire future generations of Scecina students, and they will be missed dearly.