Remembering 9/11: Indianapolis Fire Department Memorial Mass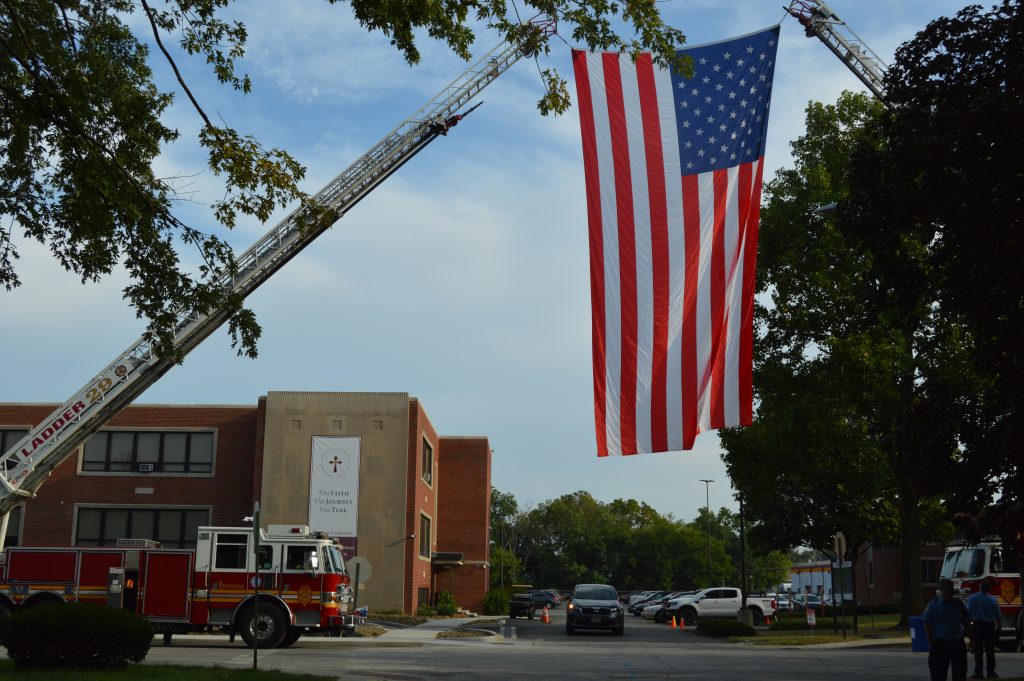 The Indianapolis Fire Department paid a poignant tribute to the heroes and victims of the September 11, 2001, attacks with a memorial Mass at Scecina Memorial High School. The solemn event, attended by Scecina faculty, staff, students, several alumni, and members of the community, aimed to honor the sacrifices made that day and commemorate the bravery of first responders.
Among the distinguished attendees were Mayor Joe Hogsett, Marion County Sheriff Kerry Forestal '74, Fire Department Chief Ernest Malone, Battalion Chief Howard Stahl, Assistant Fire Chief Mike White, Captain Hank Harris, President of Indianapolis Professional Firefighters Local 416, and Captain Steve Clegg '90, a Scecina alumnus and President of the Indianapolis Firefighters Emerald Society. Their presence underscored the significance of the occasion and highlighted the city's unwavering support for the fire department and its members.
Leading the commemorative Mass was Fr. Jim McCaslin, a Scecina alumnus from the Class of '85. Fr. McCaslin's presence and spiritual guidance provided solace to those in attendance, as his words echoed the sentiment of unity and remembrance. Deacon Gary Blackwell '78 and Fr. Jim Farrell assisted Fr. McCaslin.
At the conclusion of Mass, members of the pipe and drum ensemble played their rendition of "Amazing Grace." The melodies filled the gymnasium, evoking a deep sense of reverence and paying homage to the bravery and sacrifice of the firefighters and first responders.
In a heartwarming gesture, the Indianapolis Fire Department Emerald Society, along with Scecina President Joe Therber and Principal Dr. Peg Dispenzieri, presented a scholarship to senior Olivia Young. The scholarship not only recognized Olivia's academic achievements but also highlighted her dedication to making a positive impact on the community.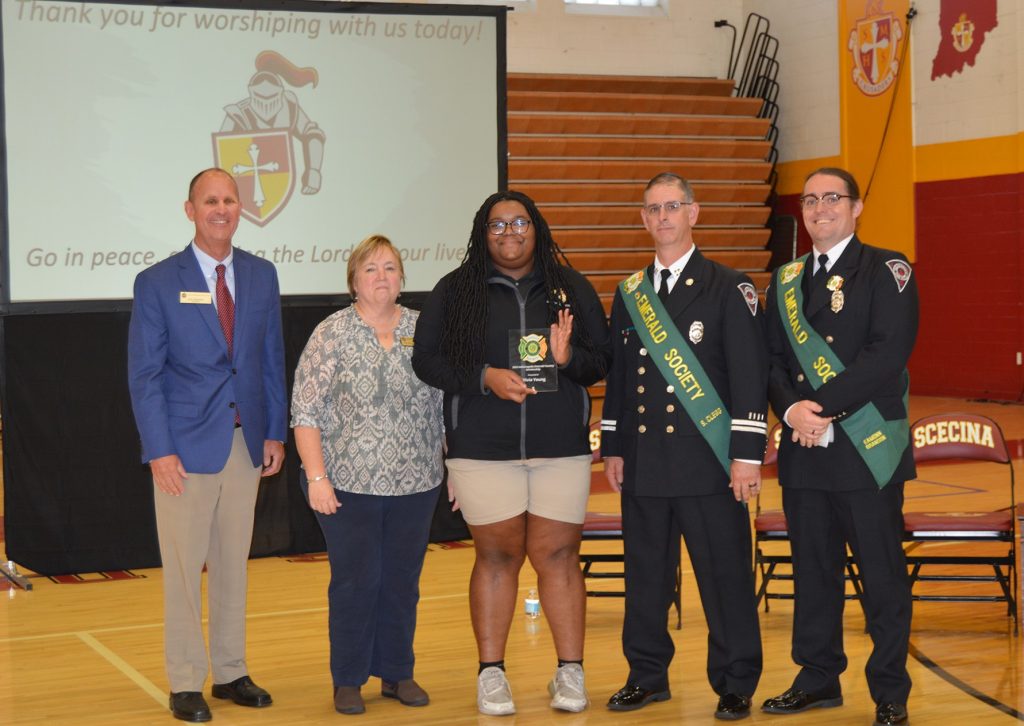 As the ceremony concluded, the attendees left with a renewed sense of purpose, carrying the memory of the fallen heroes and the indomitable spirit of the firefighters who exemplify courage and selflessness. Their sacrifice will forever be etched in the hearts of the Indianapolis community.