A new year, a new semester, and the culmination of Scecina's capital campaign
By President Joe Therber
Dear Friends,
We made it! The long-awaited new year has arrived!
After an unprecedented first semester and a well-deserved Christmas break, students and teachers returned to classes on Jan. 5. We're so happy to have begun the second semester!
Congratulations to all 189 students who made the honor roll for the second quarter in the COVID environment. Their accomplishments and their teachers' dedication and determination are outstanding! You can click here to see the Honor Roll list.
I want to thank you for the many ways that you, Scecina's alumni and friends, have generously and meaningfully supported our students and our school community.
Included in your many expressions of support is your generous participation in the Our Faith, Our Journey, Our Time capital campaign. As 2020 wound down, I hope you enjoyed receiving testimonials about the campaign and Scecina's importance in our community.
As you likely know, we have completed construction on the first campaign project – the new weight training room inside the school building for student safety and security purposes. The next project to address is the construction of a new chapel inside the school building, which is planned for this year, 2021!
We still are in conversations with several alumni and friends about their possible participation in the campaign. As these conversations progress and are finalized, I will send an update to our community later this month about the financial status of the campaign. I'm sure everyone is eager to hear the current numbers regarding our original $6 million goal and our stretch goal!
In the meantime, thank you so much once again, and I wish you and yours the safest, happiest, healthiest, and most prosperous 2021 possible!
Sincerely,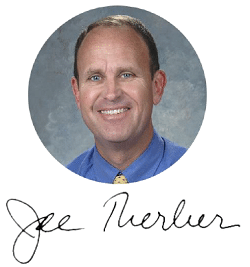 Joe Therber
President
P.S. Please be on the lookout for our campaign total later in January 2021!